If your pet has a habit of running through mud, or has a long coat that seems to be impossible to detangle, you'll appreciate Biogance's range of pet grooming products.
Who is Biogance?
Biogance, based in France, is a team made up of veterinarians, chemists, pharmacists, and other experts, dedicated to the well-being of our furry friends. The team's products are made with organic and natural ingredients, and are free from parabens, phenoxyethanol, animal products, and are not tested on animals. All research and development takes place in their laboratory, ensuring consistent quality from all their products.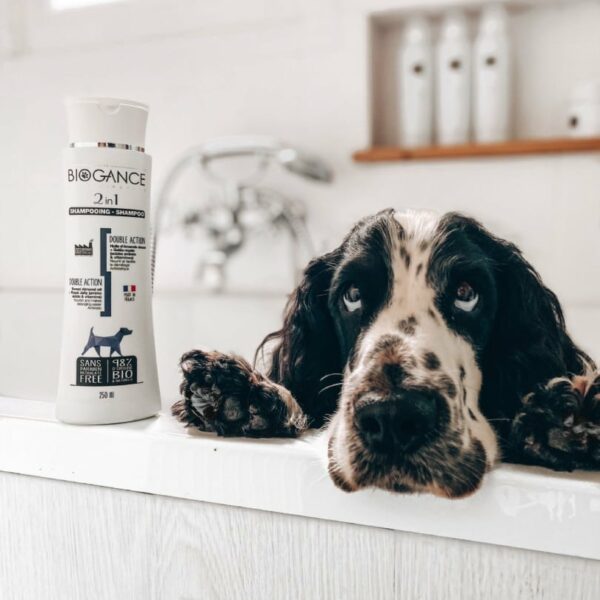 Shampoo
Biogance's main offering is an extensive range of shampoos and conditioners, all tailored for different pets, with different types of coats. Made with natural ingredients, these pet hair products cleanse the coat gently, restore colour, and protect the skin. Special products made for caring for pets with specific needs can be found in this range, such as deodorizing shampoo, a shampoo to get rid of nasty parasites, and a repairing shampoo. Your pet will thank you for the gorgeous new coat!
Also offered are dry shampoos, for when getting your pet into the bathtub and hosing them down doesn't seem very appealing – simply spray onto the coat from 30cm away, leave it in for 2 minutes, and brush it out of the coat – leaving it silky smooth, shiny, and clean.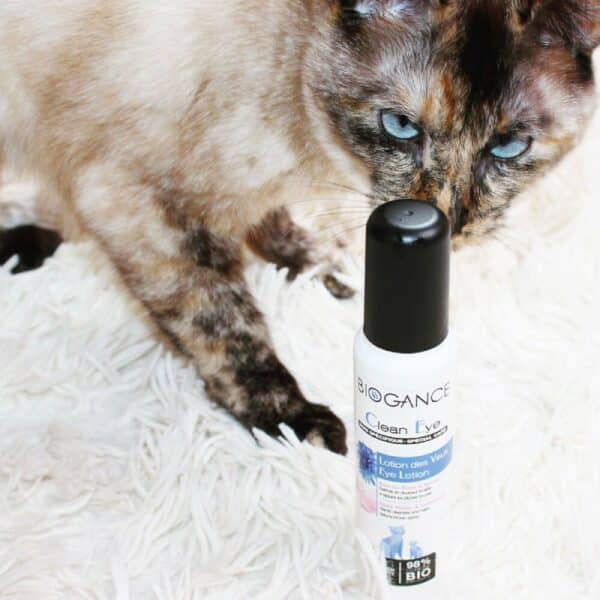 Special Care
Biogance also offers products meant to specifically tackle your pet's individual grooming needs, to make life more comfortable and your pet more presentable!
The Clean Eyes lotion, helps gently clean tear stains and yellow marks around the eyes and whiskers. This nourishing formula protects the hair from the acidity of tears, helping prevent further buildup.
The Clean Ears lotion, made with Menthol and Rosemary, helps clear the auditory canal of any impurities, with naturally cooling, soothing, antiseptic and antimicrobial properties.
The Clean Pads lotion not only cleans the paw pads, but hydrates them, promotes their strengthening and helps heal small wounds and abraisions.
Biogance's Repairing Cream helps promote faster and healthier healing, and repairs and calms the skin.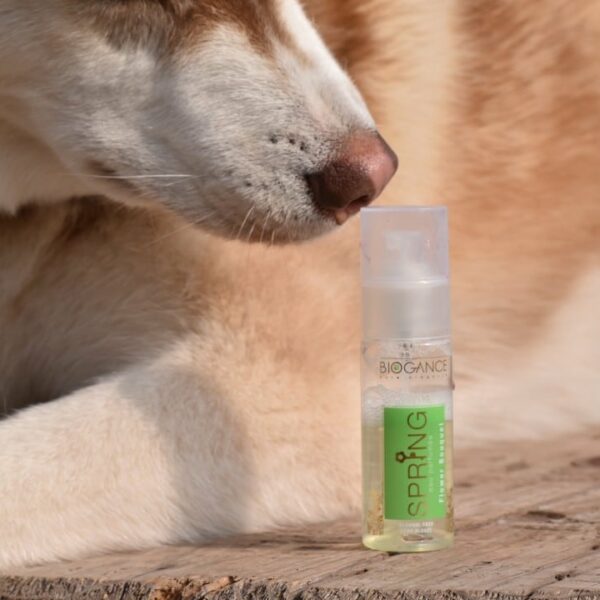 Alcohol-free Fragrances
After we clean and groom ourselves, we often put on a spritz of cologne or perfume to keep ourselves smelling fresh. Cats and dogs both pick up scents better than we do, so why not give them their own fragrances to choose from?
Biogance offers a few pet-friendly fragrances to spray on your companion's coat after a thorough wash, ranging from a fresh and floral fragrance to something more rugged.