The Country Candle Company
Handcrafted high quality candles, diffusers and wax melts.
Vegan, GMO free and Palm Oil free products.
About The Country Candle Company
Built on a passion for home fragrance, The Country Candle Company has always been about beautifully British products. Just a candle's throw from the Cotswolds, they hand pour all of their candles, reed diffusers and wax melts in the charming little town of Corsham in Wiltshire.
After a change of ownership in 2015, they have been very busy building their new brand identity and refining what they offer to provide you with exceptional quality products with a unique take on home fragrance.
All of their products are vegan, GMO free, palm oil free and made in the UK. Staff are paid above living wage so you can be sure their products are ethically manufactured. As well as this, the containers and packaging are recyclable so you can help them to look after the environment.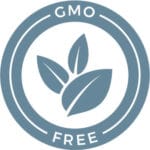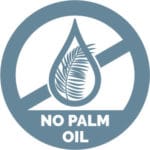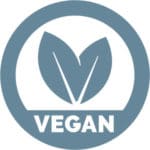 WONDERWICK CANDLE
40 hours burn time
These gorgeous candles create a soothing, crackling sound as they burn, perfect for relaxing in the bath or snuggling up by the fire.
WONDERWICK REED DIFFUSERS
Lasts around 3-4 months
Our most luxurious reed diffusers make gorgeous home decor whilst scenting your home beautifully at the same time.
MEDIUM GLASS CANDLE
50 – 55 hours burn time
Can be found across many of our collections in different designs, these popular glass candles are perfect for medium sized rooms.
CLASSIC REED DIFFUSERS
Lasts around 2-3 months
Great for any room in the house. Try placing one near your front door for a welcoming scent when you come home.
VOTIVE CANDLES
20 hours burn time
Perfect for smaller rooms, these little glass candles go a long way.
TIN CANDLE
30 hours burn time
These are our most popular candles, which are great for medium sized rooms.
WAX MELT
60 hours aroma time
Our wax melts can easily fill a large room with beautiful fragrance. Perfect for living rooms and bedrooms.
WONDERWICK™
Wonderwick™ is a highly developed and refined collection designed to outperform your regular candles and reed diffusers. Wooden wicks produce a soothing, crackling sound as they burn, whilst dispersing the fragrance further. Our reed diffusers fill the air with luxurious fragrance for around 3-4 months. Available in Noir and Blanc with 6 gorgeous fragrances.
Pastels
Our Pastels collection offers something to suit everyone with a wide variety of fragrances and muted colours to compliment any interior scheme. Poured and finished by hand, our candles and wax melts are beautifully topped with delicate petals. The diffusers are infused with the same petals to match which can be seen floating in the bottle. A carefully handcrafted collection that offers something a little different to your regular home fragrance gifts.
Sentiment
Scented candles make perfect gifts for any occasion. Say your message with one of our lovely Sentiment candles for a personal gift that special someone will cherish. Fragranced with dark vanilla musk, this will fill a room with gorgeous fragrance for around 30-35 hours.
Superstars
Our Superstars Collection is an Autumn & Winter favourite, with warm fragrances to make your home feel that little bit more cosy. This selection of starred goodies comes in 12 different colours and fragrances, so there's something to suit everyone. Available in tin candles, reed diffusers and wax melts.
Polkadots
Our Polkadot Collection boasts Spring & Summer with its colourful prints and bright fragrances. Popular all year round, this selection of 12 uplifting scents will have you dreaming of summer sunshine. Available in tin candles, glass candles, reed diffusers and wax melts.
Alphabet
Our Alphabet Collection makes an ideal personalised gift as single letters or combined to spell names, words and messages. Fragranced with sweet Rosewood these delightful candles are available in a small votive glass or a large glass.
Citronella
6 of our popular fragrances, blended with citronella to create the perfect summer candle. Our multi-wick system quickly releases more fragrance with a further scent throw. Ideal for summer BBQs and tea parties!
Nordic Charm
Our Nordic Charm Collection is our luxury winter range created in collaboration with Emma Wednesday Designs. On-trend Folklore inspired designs featuring foxes, polar bears and deer are paired with our favourite Christmas fragrances. These trendy goodies make popular gifts and gorgeous winter decor!
Noel
A festive collection of tin candles, diffuser and wax melts designed to be the perfect Christmas gift. Ideal for secret Santa presents, stocking fillers, table toppers and decor for the festive season. Available in 10 christmassy fragrances to fill your home with festive bliss!