How to use a coupon code
Sometimes we offer coupons to be used for offers on our website! Here you can learn how to use these codes for discounts or free shipping options.
Once you finish adding all the items you need to your cart, you should access it through the button in the top right corner as highlighted below and select 'View Full Cart'.

Below the list of products there is a box where you should input your coupon code and then click on 'Apply coupon'. If the coupon is valid, you will get a message saying 'Coupon code applied successfully.' at the top of your page. If not, you will get a red message with information on why your coupon was not accepted.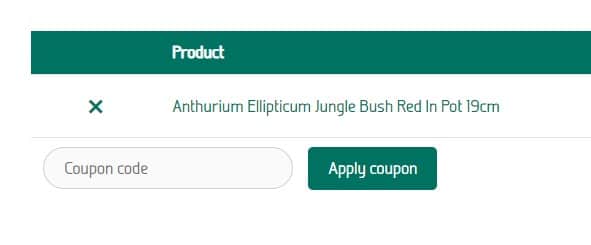 After you get the green message you can proceed to checkout. Any discount given by the coupon will be applied to your order.
For free deliveries
When using a free delivery coupon you will need to make sure that the right option is selected on the checkout page before paying.