We've just introduced a new collection of hand painted pots at our store! Founded in 1966, our manufacturer is a family business located in the town of Bailén, Jaen, a land of mud and potters known internationally. Different cultures, including the Arab, have left an important legacy of clay work through forms that continue to this day.
The ceramic pots are handcrafted by our master potters and painted manually. With beautiful pots available in various designs and in different colours, we're sure that any garden enthusiast will find the perfect addition to their garden.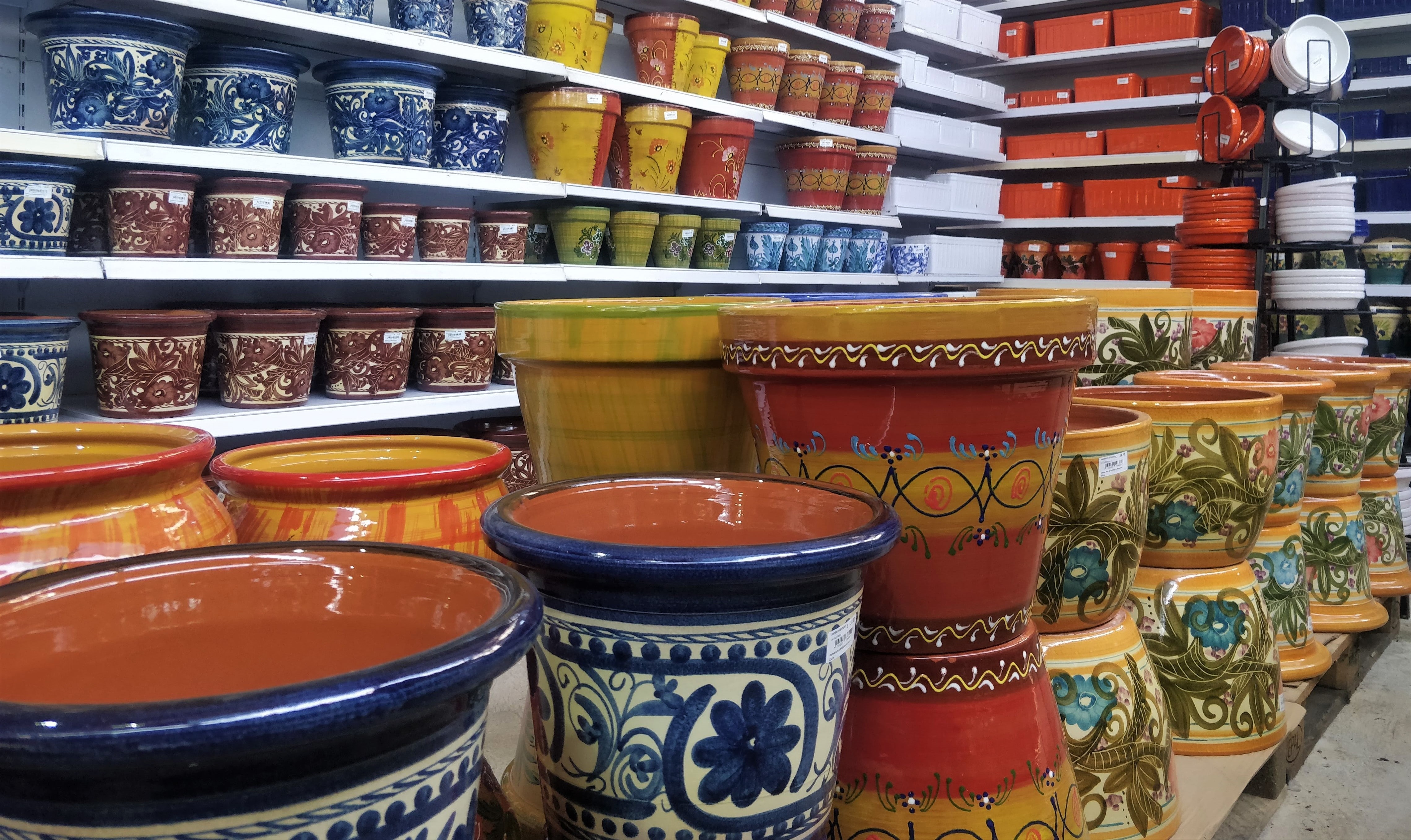 Palmera Pots
Classic flowerpot with a cylindrical and smooth shape, with a wide base. Great variety of sizes from 18cm to 72cm wide. These pots have a hole in the bottom for draining.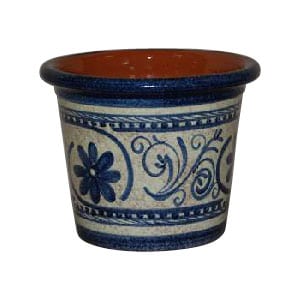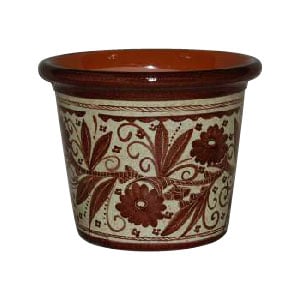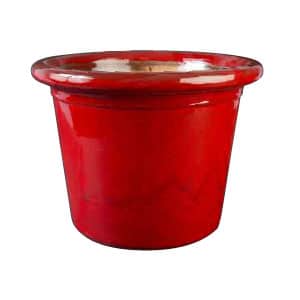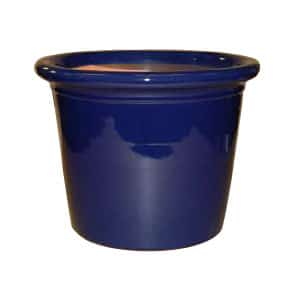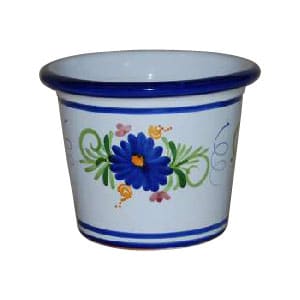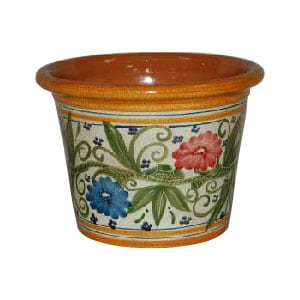 Bonsai Pots
A wide base pot designed for growing bonsai, comes with a draining hole in the bottom. This planter is available in three sizes.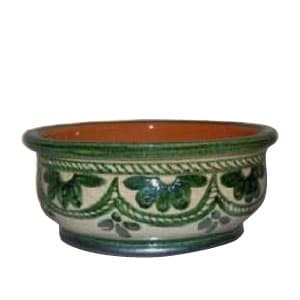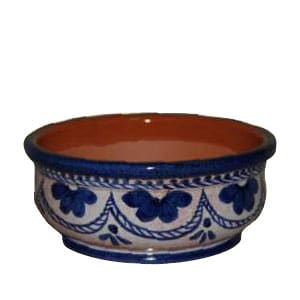 Wall hanging Pots
Available in 3 sizes; 16cm, 19cm and 32cm. These pots come with a draining hole on the bottom as well as one on the back for easy hanging.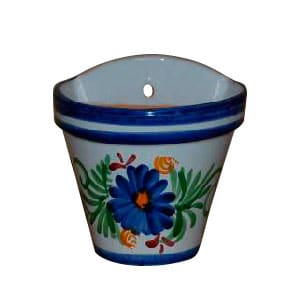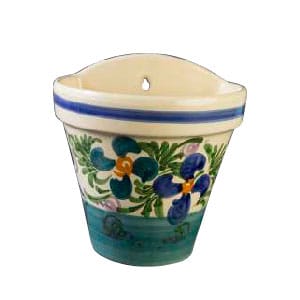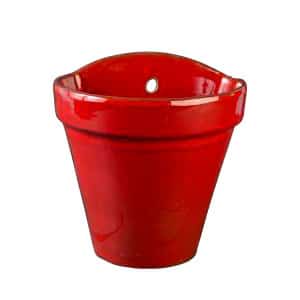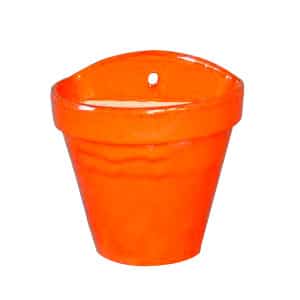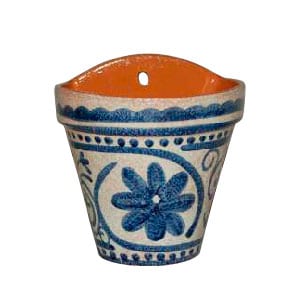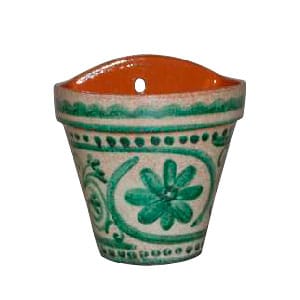 Jardinera Planters
These rectangular planters are available in 8 different sizes! The exterior walls of this piece are adorned with straight reliefs. The planters can be used to plant directly inside it as it also has a draining hole.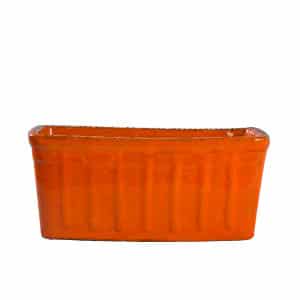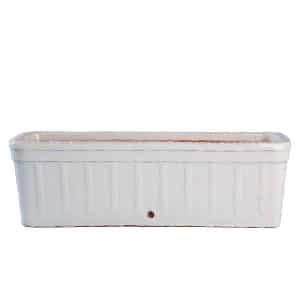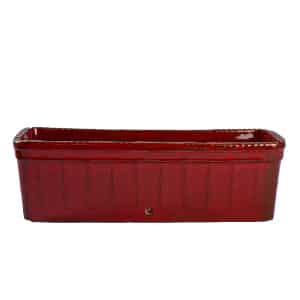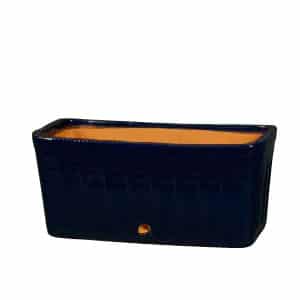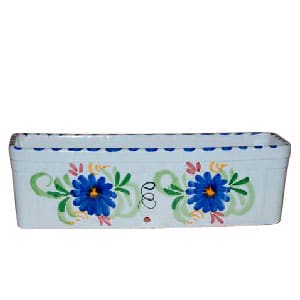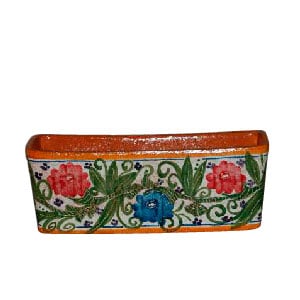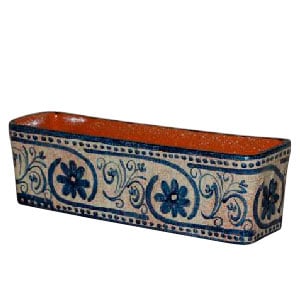 Copa Baecula
This cup-shaped piece features relief decorations; two olive branches attached below a central jug. Available in three sizes and complete with a drainage hole.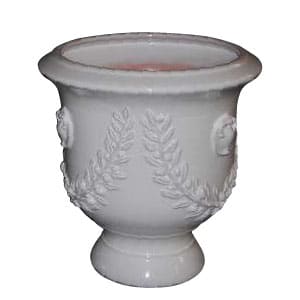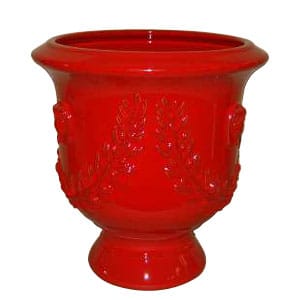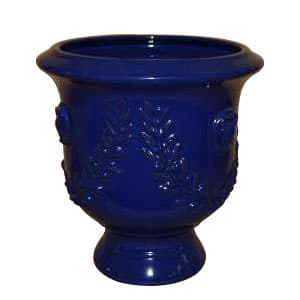 Chino Pots
Elegant flowerpots with smooth lines and cylindrical shape, imitating the oriental style. Available in various sizes, complete with a hole for drainage.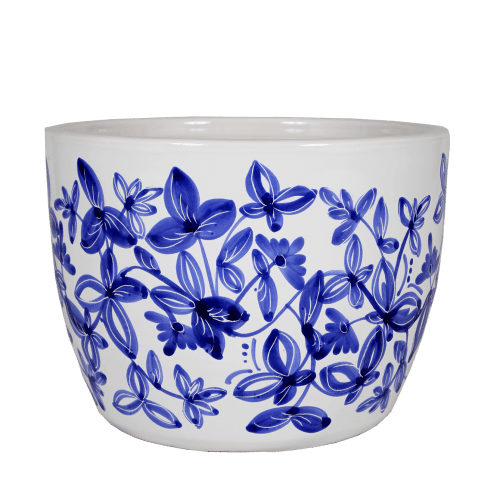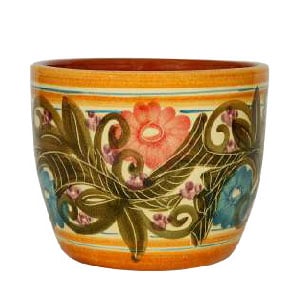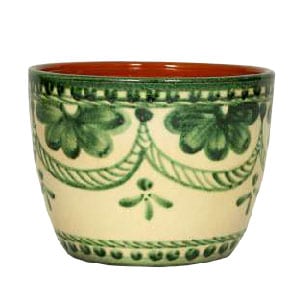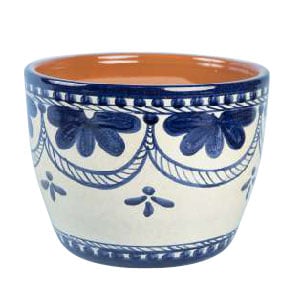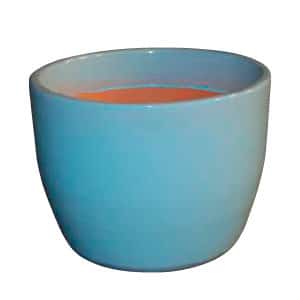 Coco Liso Pots
This design has a more rounded vase-like shape. It has a narrow base and a wide mouth and a hole at the base for drainage. Each design is available in several sizes.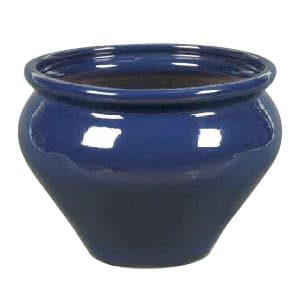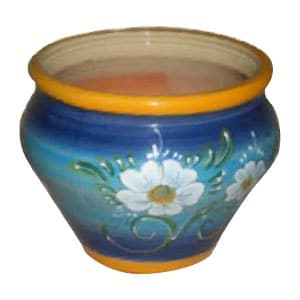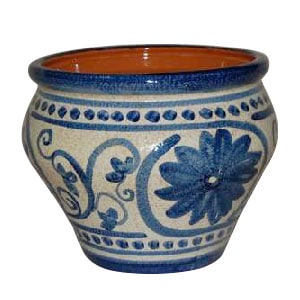 Environmentally Friendly
Since the 90s, these hand painted pots manufacturers have managed to reduce their emissions into the atmosphere with the use of natural gas in the firing process, a fuel with not only gives a lower environmental impact, but in addition, gives ceramics a higher quality.