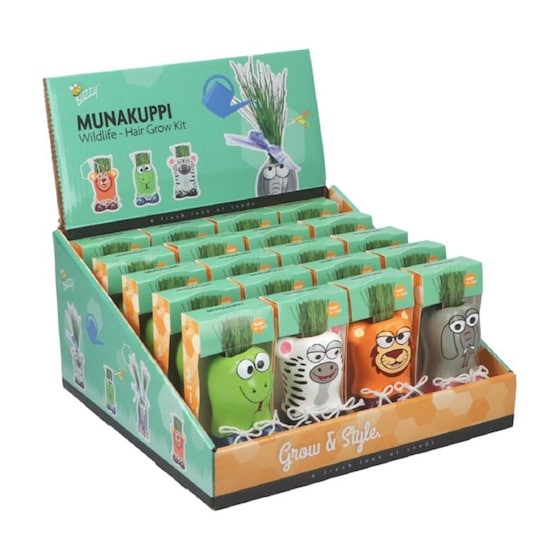 Buzzy® Munakuppi Wildlife Assorted
€3.95
Munakuppi's are fun animal figures that you can use to grow hair. With long hair (grass seeds) you can create a nice hairstyle for every figure.
Random from: Elephant, Lion, Zebra or Snake
After the hair has grown, you can cut it into shape or decorate it with, for example, a ribbon. Each set contains a bag of seeds and cocopress earth tablet.
*Price for 1 item. Random colour.
98 in stock